How to List Your Language Skills on Your Resume?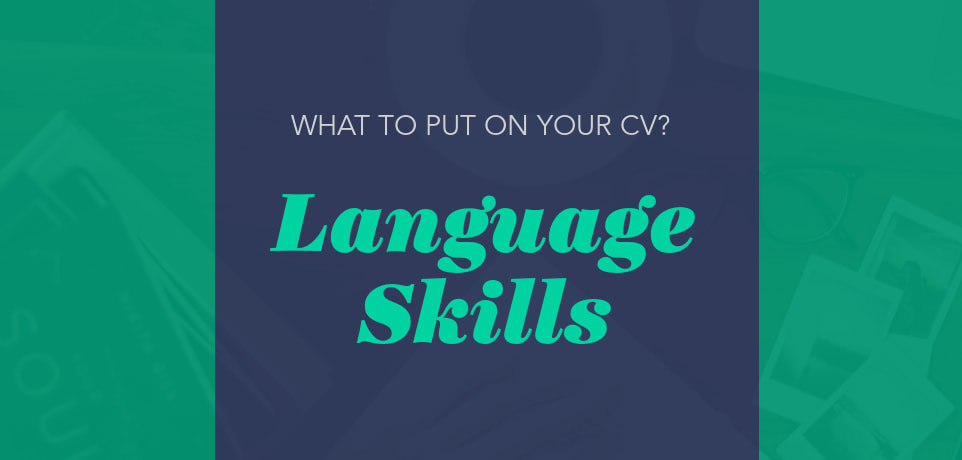 It's not a difficult section, yet over 90% of candidates miss the opportunity to properly qualify their language skills on their resume, losing points to other candidates... So don't make this mistake, and follow our advice on how to include your language skills on your resume and stand out from the crowd!
Language skills are generally placed in a section called "languages" or "language skills", at the very bottom of your CV, after your professional experience and your education, and before your hobbies and interests.
You can also include your foreign language skills in the skills section, where you also describe your computer skills.
How do you describe your language skills in a resume?
The Common European Framework of Reference for Languages (CEFR) provides a uniform definition of foreign language levels in Europe, which is particularly useful for resumes when applying for a job in Germany, France, or any other European country.
A1: Elementary level (discovery)
A2: Elementary level (survival)
B1: Independent level (good)
B2: Independent level (advanced)
C1: Experienced level (autonomous)
C2: Experienced level (mastery)
Meaning of these language levels:
You are B2 if you can have conversations with native speakers about most subjects.
You are C1 if you can understand complicated texts and talk about complex subjects.
You are C2 if you can understand and express almost anything effortlessly.
💡 Our advice:
Include not only the letter B1 or B2 but also a short description like " Advanced level (B1)" or "Excellent level (C1)".
The scale used in the USA is the ILR scale, which is the one used by LinkedIn. Compared to the European scale, it has the advantage of being understandable by anyone, and of giving a fairly precise idea of language skills:
No proficiency
Elementary Proficiency
Limited Working Proficiency
Professional Working Proficiency
Full Professional Proficiency
Native or Bilingual Proficiency
These two scales may not be perfect, but they do have the advantage of helping you qualify your language level. They put an end to the famous "read, write and speak", a vague formula that doesn't say much about your language skills. The same goes for the term "fluent".
Fluent in English, French and German: Be careful with this expression!
Being fluent in a language doesn't necessarily mean speaking it perfectly and flawlessly. You may well speak fluently and still make many mistakes. It can also mean that you speak fluently in everyday life, but this does not indicate your level in a professional context.
Full professional proficiency means that you are able to communicate in a working environment, which means that you can not only speak a foreign language perfectly, but also write in that language (and listen to people who speak that language and understand them perfectly).
For this reason, I prefer the word proficiency, which is more precise and less open to misinterpretation.
Now, let's see how you can improve your language section and the description of your language skills.
If your level is below B1 or minimum working proficiency, don't include it in your CV.
Why not?
Because the recruiter isn't interested in knowing that you can order a beer in German or a tea in Japanese!
What's important is that you're able to work in that language, talk on the phone with customers, write professional e-mails, and so on.
Certificates serve to certify your language level, so use them!
They provide proof that you've passed a language test under specific conditions, and your score immediately gives the recruiter an idea of your language level.
For English: You can specify your TOEFL score, a language test recognized in the U.S. and Canada (compulsory to enroll in an American university), or your TOEIC score, which is recognized in the U.K. and internationally.
If your certificate is too old, don't mention it. TOEFL and TOEIC are no longer relevant after 2-3 years.
Be precise when describing your language level. The more precise you can be, the better. Add some numbers to make it more convincing.
For example, instead of simply writing:
❌ German: level C1
Write:
German: Advanced professional competence (C1), 6-month internship in Frankfurt (06.2018-12.2018)
or:
English: Excellent professional competence, TOEIC (2018): 840/990, 3-month internship in London (06.2018-09.2018)
Be honest about your language skills! A lie could quickly backfire during the job interview... so indicate your true language level and don't exaggerate.