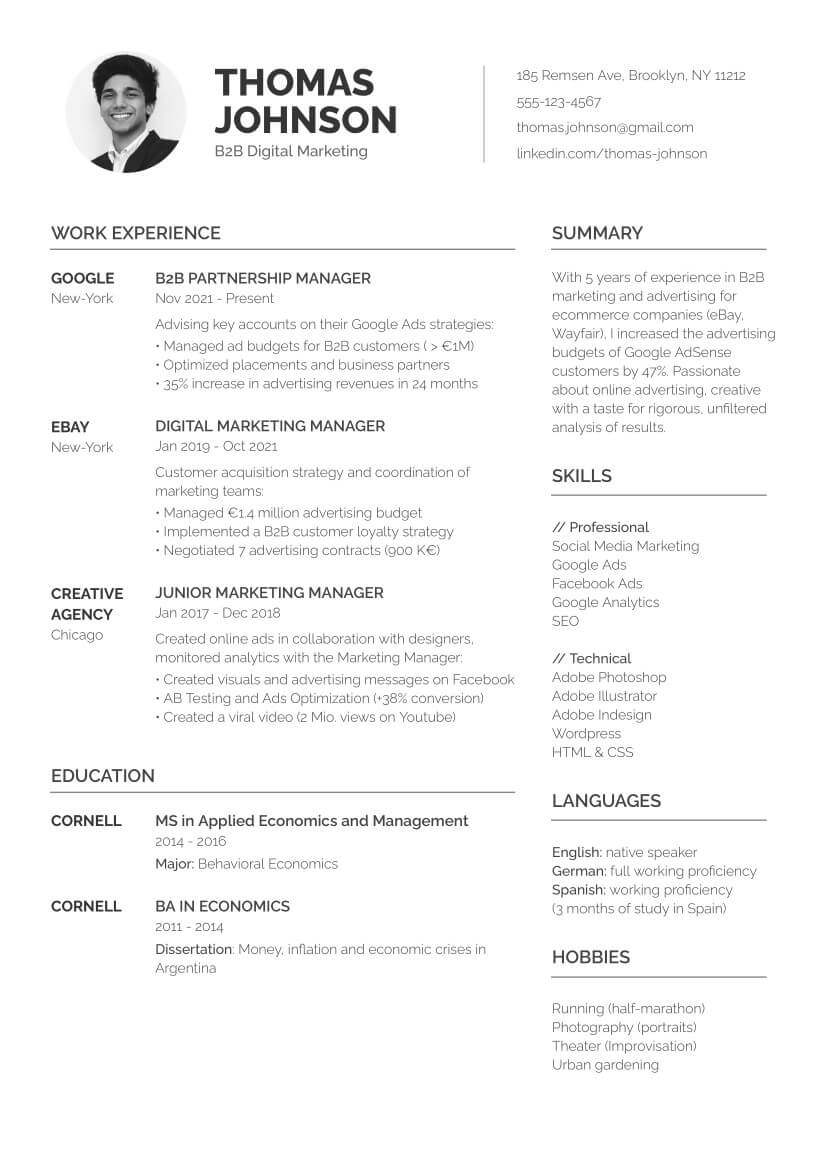 Minimalist Resume (Word & Google Docs)
A minimalist resume template to download and complete in 8 minutes!
Icon

A resume template created by a professional designer

Icon

Word (docx), Google Docs & Libre Office formats (printable in A4)

Icon

2 pages: Resume + Cover letter

Icon

100% editable: text, colors and objects

Icon

Icons and fonts included
You will receive a zip file per email directly after payment.
3,99 €9,99€
One-time payment. No commitment. No subscription. If you have any questions, please contact us at jobs@jobinberlin.com.
Digital Download
File: 2,34 MB (ZIP)
This black and white, clean, modern, minimalist resume template is designed to help you land the job of your dreams. Simple to use, easy to customize and prefilled to help you write your resume quickly.
It's a professional resume with a modern design that conveys the image of a serious, competent and committed candidate.
This resume sample is ideally suited to a position in finance, law or management, for mid-sized companies to big corporations.
The resume and cover letter are prefilled to help you in your writing. You can draw inspiration and take ideas from it. It's always easier to start from an existing template than an empty page ;).
👋 Receive the latest job offers directly in your inbox. Once a week.